Do you leave the plates in the sink after you eat? How about washing your pots and pans the next morning because you don't have time to do it right after you eat? This week we are going to talk about 15 minute kitchen projects that will keep the space organized. 
Follow along and see how you can find time in your day and what kitchen projects you can do to keep your space organized. You are in the kitchen so often throughout the day that taking an extra 15 minutes once a day to do some quick organizing or cleaning tasks isn't much time at all.
First, let start with finding those 15 minutes per day.  Pinpoint which time of day do you have more time. Is it in the morning before you make breakfast or is it after dinner at night time? Determining the lull that happens before and/or after a task in the kitchen will help you immensely. Below are eight times in the day you could do some organizing or cleaning. 
Finding 15-Minute Projects Timeslots To Do Your Organizing / Cleaning
Before making breakfast
After finishing breakfast
Before making lunch
After finishing lunch
Before making dinner
While cooking dinner
After finishing dinner
Before you go to bed
Wow! Look at how many times you are in your kitchen.  That's a lot, right? What time of day works best for you?  If you actually had time after each of these activities in just ONE DAY, you will have organized a total of 2 hours in ONE DAY! 
But, what can you do in fifteen minutes while in the kitchen?  Below I am sharing tasks you can do in 15 minutes or less. Just getting into the habit of doing these tasks each day, you will find that you have transform your kitchen and it will make it even more cleaned and organized than ever before. 
What can I do in the Kitchen in 15 minutes?
Clean dishes and dry and put away. Stop just putting them on the drying rack. Put them away after you dry them. 
Clear junk mail off the counter-tops. Paper clutter can get out of hand quickly. So, have a recycling bin and shredder nearby to take care of the tasks right away. 
Take out racks and set the self-clean on your oven. Your oven probably has a self-cleaning feature. Starting it when you are home, it can clean the oven while you are doing something else. 
Clean the inside of the microwave. Wiping down the inside of the microwave with vinegar and water spray will clear out the other odors that may be lingering. 
Clean the fronts of the dishwasher, stove, and refrigerator. Drip marks are common infront of these appliances. So, taking a few seconds to wipe these areas will make them clean again. 
Take out old leftovers in the refrigerator. Doing this the day before trash pickup will keep your stuff from going bad and creating mold and odors in your fridge. 
Take out expired food from the refrigerator. Containers may not be sealed completely and they may be creating mold and you don't even know it. 
Vacuum and Sweep kitchen floor. Cleaning the crumbs off the floor will instantly make the room cleaner. 
Remove trash and recycling from the kitchen and put in your outside trash can. Overflowing trash makes the room seem less clean so getting rid of these items will make the room seem more organized. 
Pull out a can or two from the back of your cabinet or pantry and use it for dinner. Visit our What to keep in the Pantry post for details on what should be in your pantry. 
Empty out the junk drawer in your kitchen. Pulling out the trash and other items you don't use any longer makes this always used place well-organized. 
Remove cookbooks you do not use from your collection. If you cook a lot, many cookbooks can collect in your kitchen. Removing ones that you don't want and then scanning your favorite recipes, will remove clutter and make it easier to find your favorite recipes. Visit my Going Digital with Recipes post for more tips. 
Here is an image you can share with all the 15-minute kitchen projects on it.
Make a habit of doing these tasks each day and you too will keep your kitchen organized. Let's continue the conversation, what is your favorite 15-minute kitchen project you do to keep your space organized? I would love to hear from you.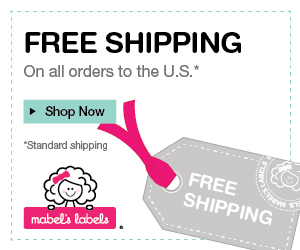 Please note these are affiliate links through Amazon, and at no additional cost to you, I will earn affiliate fees if you decide to make a purchase.
(Visited 1,222 times, 4 visits today)