If you missed it, we did a declutter Quick Challenge this year. This decluttering challenge included a 15-minute task each day for 5 weeks and was featured on our YouTube and TikTok channels. Each video below shows the daily tasks per week you will be working on to help you declutter fast and make this year the best year ever. Getting organized doesn't have to happen in January to be successful. You can start whenever you want. Check out the video and list below to help you get started decluttering and organizing your life.
Jump to:
Signs You Need to Declutter
There are many signs why you need to declutter a space. Some general signs are feeling like you are always cleaning, feeling like you are always organizing, feeling frustrated, not wanting to be home, and ignoring rooms because of the clutter. Feel free to visit our other "signs you need to declutter by room" series.
14 SIGNS YOUR KITCHEN NEEDS DECLUTTERING
20 SIGNS A CLOSET NEEDS TO BE PURGED
Each week, you will see that we also visit these areas.
Decluttering doesn't have to be a long process.
Decluttering a room does not have to be a long marathon process. Smaller daily tasks work, just fun. Breaking tasks into 15 minutes quick projects will make it doable for you and your family - minimizing distractions and frustration. I listed the daily tasks for each week below to make it easy to view and take action.
It will be the most productive 1 hour and 45 minutes you will spend this week! - Declutter Your Home in 31 Days
Click To Tweet
Week 1: Quick Decluttering Daily Tasks
1: Go through items in your coat closet. Purge what you don't use or want.
2: Visit our holiday decorations boxes and pull 10 items you can eliminate.
3: Go through the desk drawer and remove at least half of your pencils and pens.
4: Clear out your vanity mirror.
5: Go through your first aid kit. Did anything expire? Do you need to replace anything?
6: Go through your shoe area. Pull 2-3 pairs of worn/unwanted shoes.
7: Clean out your utensil drawer. Get rid of tools you don't use.
Below is the image if you want to share it.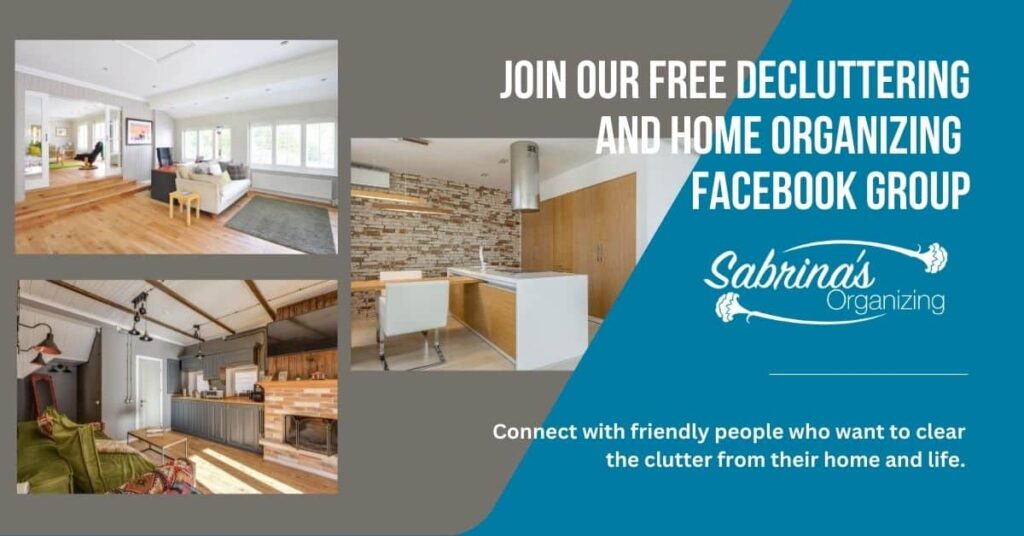 Week 2: Quick Decluttering Daily Tasks
8: Clean out the drawer on your desk.
9: Write down 5 goals for today.
10: Go through your sweaters and eliminate two that are not used.
***AD*** from Released Repurpose Reorganize: My List Simplified journal is a wonderful organizing tool for planning a move or a renovation. Use it to corral all the to-dos.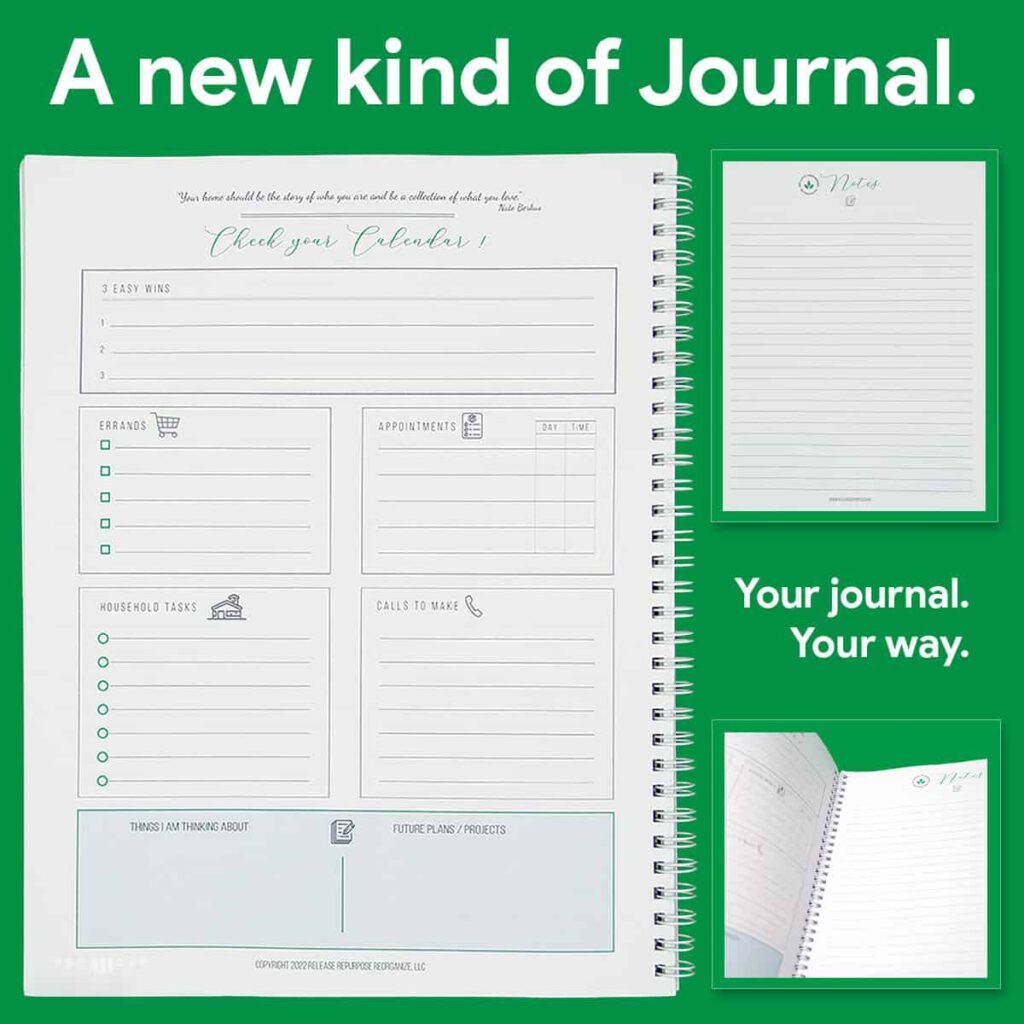 11: Go through your car glove compartment.
12: Declutter your kitchen junk drawer.
13: Get rid of two things from a hobby area.
14: Go through books and donate at least 2 of them.
Below is the second week's declutter tasks.
Week 3: Quick Decluttering Daily Tasks
15: Go through 20 photos on your phone and delete 5.
16: Go through your household's most used tools and place them in one area.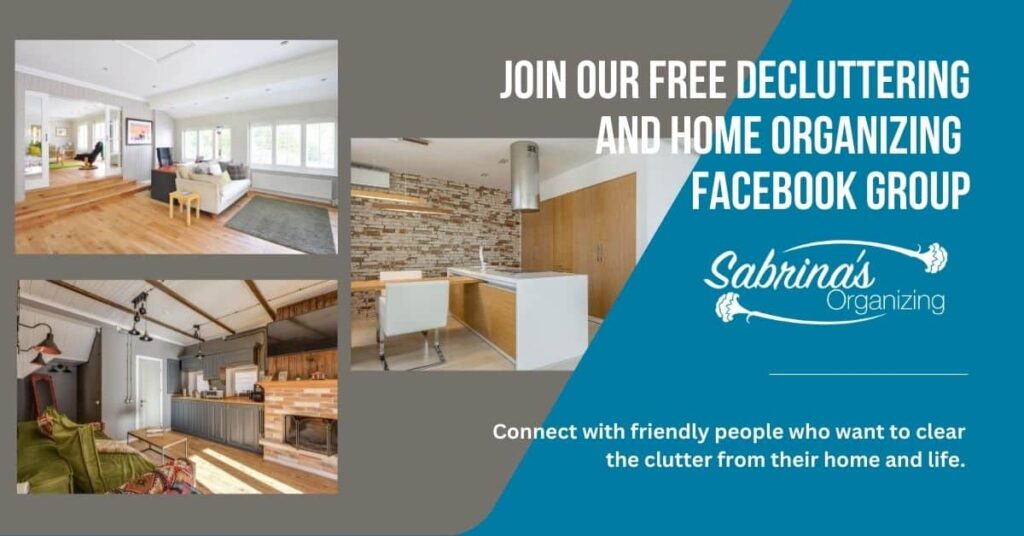 17: Go through your cabinet or small pantry and clear out expired items.
18: Move and declutter the wrapping paper and gift bags.
19: Go through the refrigerator doors and remove moldy or unused items. Rinse and recycle when possible.
20: Go through the powder room sink cabinet and clean/declutter it.
21: Assign a drop zone area near the front door for shoes, jackets, and bags. Start using it today.
This is the third week of declutter tasks.
Week 4: Quick Decluttering Daily Tasks
22: Go through your jewelry and pick a few to give away.
23: Get rid of a few small items from our bathroom counter.
24: Go through cables from extra devices and remove the ones you don't use.
25: Empty the items on a nightstand and declutter /organize them.
26: Clear your beverage/coffee area of at least two new mugs.
27: Remove unwanted items from the entertainment center.
28: Assign a donation box in the garage. Walk around the house and pick one or two things to add to the box.
Part of Week 5: Quick Decluttering Daily Tasks
29: Go through the pots and pans and donate at least one unused cookware.
30: Go through your baking tools and remove anything you haven't used in two years.
31: For the final 15-minute session, go through your planner and write down all the other areas you need to organize once a week for the next 3 months.
This image includes Week 4 and the few days in Week 5.
Where to donate these decluttered items?
We have an immense collection of places to donate these unwanted items. Feel free to check out our "Donate Stuff" page.
I hope these 15-minute decluttering tasks help you jump-start your way to making your home a more peaceful and relaxing space. Please comment below on what you do to declutter in 15 minutes. I would love to hear from you!
Feel free to visit our other 15 minutes decluttering tasks challenges!
(Visited 177 times, 1 visits today)