****Visit our "Disclosure Policy and Cookies" for details. Affiliate links appear on this page from Google Adsense, Amazon, Order Out of Chaos, Impact affiliate members, Release, Repurpose, Reorganize, and Shareasale affiliate members.****
We all get advice for different areas in our lives. How to declutter is one of them.  Over the 20+ years, while organizing, I have given advice and heard advice from clients, associates, and family members. This post shares my favorite best decluttering advice, and my colleagues are chiming in too!
Jump to:
Here are my four(4) favorite best decluttering advice.
Don't expect to get it all done at once. - I told this to every client I had when they felt overwhelmed with all the stuff.
Clear out the most unused area first. - I told this to clients that didn't know where to start in their homes. This tip gave them a direction. 
When you doubt getting rid of something, place it in a safe place in a secure box out of site for at least six months. If you don't look for it, you know you can get rid of it. - I heard this years ago from one of the organizing shows.
Everything in your home wants to have a home. - My father told me that his mother told him when he was younger.
While pondering this topic, I asked this question in a few Professional Organizer Facebook Groups I take part in, and here are 20 great decluttering tips from other Professional Organizers:
Best Decluttering Advice From Other Professional Organizers
"It isn't about getting rid of stuff, is about making space for the stuff that matters." from Seana Turner
"Start small and stick with it till you're done in one space." from Cena Block
"We all think that changes have to be big and complicated, where usually it is the simple things that have an impact on the here and now." from Jill Robson
"Done is better than perfect." from Amy Bowles
"Go with your initial gut instinct." from Andi Tormohlen Willis
"Declutter before organizing. Downsize until the items you use or like fit back into their home (drawer, bookshelf, cabinet, box)" from Jill Annis
"Don't let your containers overflow." from Hazel Thornton
Priorities are important
"Define your priorities. Create your vision. Then edit and curate your collection to what serves your life today. Put a positive spin on letting go!" from Clare Kumar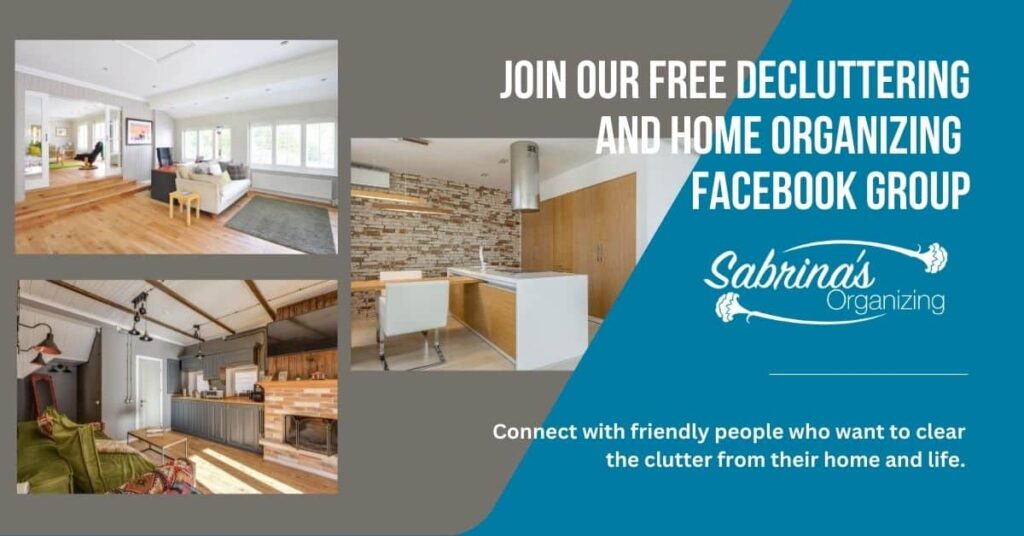 "Start small. If you're feeling overwhelmed, start with a single drawer or shelf and build your motivation with these small accomplishments." from Sarah Buckwalter
"Clean as you go!!" from Penny Bryant Catterall
"Things never satisfy. Relationships will. Live on purpose, with arms wide open, running headlong toward the things that matter most!" from Lauren Cloyes Flinte
"Always keep a "donation box" somewhere around your house." from Blanka Smetana
Small Projects are easier to handle
"Break projects into small pieces; swallow one at a time." from Janet Bloom
"Groove to some good tunes to make it fun and keep you upbeat!" from Sarah Soboleski
"Focus on one area at a time to avoid feeling overwhelmed." from Audrey Cupo
"Once you've decluttered a space, work really hard to maintain it. That way you don't get discouraged, and you actually feel motivated to keep decluttering other areas." from Hilda M. Rodgers
"One step at a time." from Carolyn Caldwell
"I can give myself permission to let this ..... go." from Kim Tremblay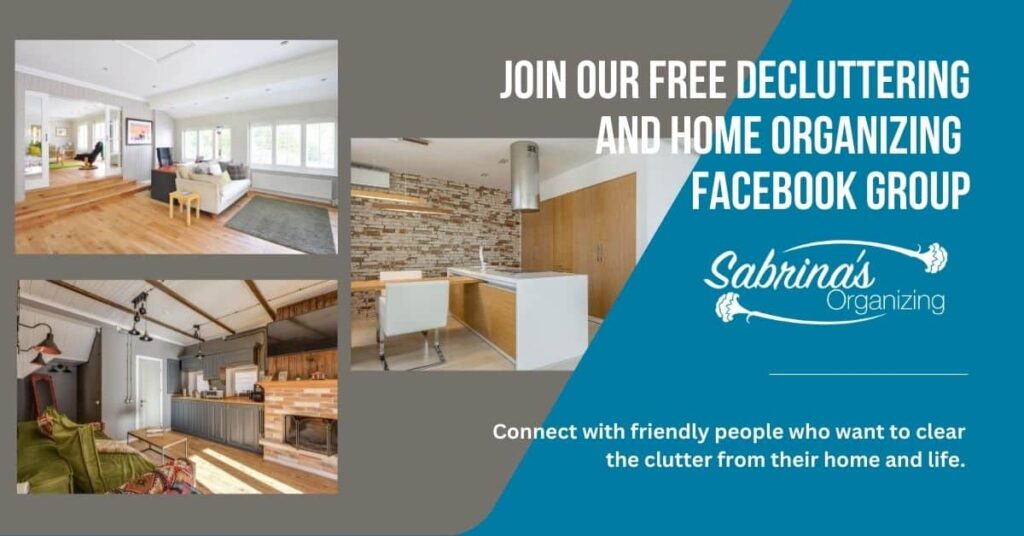 "Another way to look at decluttering is to simplify your space and life." from Sunshine Fox 
"How do you eat an elephant? One bite at a time." from Lisa Shaw
I hope this best decluttering advice post inspires you to get rid of clutter in your home. Don't wait; taking action today will make you feel better about your home and life.
Now, it's your turn. What is your favorite decluttering tip?  Please leave a comment below. 
Visit our other posts!
Please note these are affiliate links through Amazon, and at no additional cost to you, I will earn affiliate fees if you decide to make a purchase.
(Visited 15,342 times, 1 visits today)