****Visit our "Disclosure Policy and Cookies" for details. Affiliate links appear on this page from Google Adsense, Amazon, Order Out of Chaos, Impact affiliate members, Release, Repurpose, Reorganize, and Shareasale affiliate members.****
Liquor bottles are unique and can easily be reused. All you need to do is remove the label. That's what I did with this liquor bottle craft project. And turned it into this really cute vase.
Jump to:
What inspired me to do this Liquor Bottle Craft Project?
The liquor bottle was a bourbon bottle that my husband received for Christmas one year. The wood top and the smooth sides made this a keeper in my book. I loved the design of it. So I decided to make it into a pretty vase for our home.
What supplies did I use to make this Liquor Bottle Upcycle Project?
The supplies for this craft project are pretty easy to find. The links below are from Amazon; if you click through and buy something on Amazon, I will receive a small commission. Thank you for supporting my small business.
Supplies used:
How much did it cost to make this DIY Liquor Bottle Craft Project?
I bought the dried flowers on sale for a few dollars. The bourbon bottle was free. And the scrapbook (Affiliate Link) bling stickers and ribbon were about $9.00. The total of all of these items was $11.00. But I didn't use all the stickers and have them for another project.
How long did it take to make this liquor bottle craft project?
It took me about ½ hour to make this bottle beautiful. And now, it is displayed in my family room for all to enjoy.
How did I make this DIY Liquor Bottle Craft Project?
First, clean the bourbon bottle and let it dry. Set the bottle on its side and stabilize it. Then, I started with the flower bling. And then added the end of the other bling so that it connects to the flower bling. Trimming any excess bling sticker, I didn't want.
Then, I added more flower bling in another place. The flowers needed a little extra hot glue to stick more evenly. The bottle was a little uneven where I placed the flowers.
Now, I added the other bling sticker starting with the flower bling. I modified and cut out some of the bling that did not fit.
**AD from Cricut Maker**
**AD from Cricut Maker**
Next, to add a little bling to the bottle top, I added the bling band around the top. Then, I added a few dried flowers to the bottle.
Then, I added a flower to the lid. I may not use the lid right now, but if, I decide to display it without the dried flower, it will work nicely on top of the liquor bottle.
The Big Reveal
I'm really happy with the results of this vase. It's really pretty.
Tips on making this upcycling liquor bottle project
Below are a few tips when doing this project.
Hot glue works well to keep the larger bling flowers on the glass.
If you want to color the inside of the glass, you can do that before you add the stickers.
The hole was pretty small at the top of this bottle, so make sure you pick the right dried flower that will fit inside. I wasn't able to use all of mine.
Types of liquor bottles you can repurpose
Below is a list of liquor bottles to upcycle into a pretty craft.
beer bottles
empty Whiskey bottles
Old wine bottles - white or red wine
Old Champagne bottles
Tequila bottles
Ways to reuse liquor bottles
Below are ways you can upcycle liquor bottles and reduce waste in your home.
You can use these bottles to water your plants.
Paint the inside of the bottle with colored acrylic paint and decorate the outside for a fun summer decor look.
Make tiki torches
Use the bottle as a candle holder.
Reuse the bottles into a bottle tree. You can buy the frame on Amazon (affiliate).
Paint the inside of the bottles and add bling to the outside and add them to the dining table for your next dinner party.
Use them as a vase with fresh flowers in them.
Add wireless holiday lights to the inside of the bottle to lighten it up.
Drip candle wax down the side of the old liquor bottle to create a cool effect.
I hope this DIY liquor bottle craft project inspires you to upcycle your bottles to decorate your home or give them as gifts. What do you think? Would you try this upcycling project? Please leave any questions below.
**AD**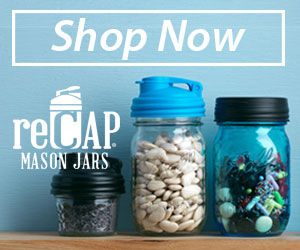 Feel free to visit our other upcycling home decor projects.
(Visited 96 times, 11 visits today)