This week, we are going to share some of our favorite cheap family dinners. Finding recipes that can be done over and over again is beneficial. And, it can be your go-to meals when times are tough and when drones are easy.
Some of the recipes below are freezer meals. They can be frozen after you make them and then defrosted and reheated at a later date. It is a great option for anyone who wants to have a warm meal. Feel free to click on the link below each recipe to get more details on the recipe.
Pumpkin Black Bean Corn Soup Recipe
The first recipe is a soup one that is great for colder weather. It's also a vegetarian recipe if you want to use it on Meatless Mondays.
Italian Meatloaf Recipe
The Italian meatloaf recipe makes a large amount. This recipe can be frozen. We even made them into mini meatloaves and froze them in individual pieces. So we can pull them out and defrost individually.
Vegetarian Crock Pot Lasagna Recipe
Pasta recipes are truly an affordable way to make a family meal on a dime. I found that slow cooker pasta recipes are easy to make and can be cooked within 4 hours. Pasta in slow cookers doesn't take nearly as long as a regular meat dish.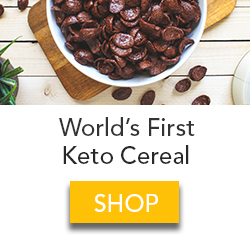 Quick Tomato Sauce Recipe
I wanted to share with you a quick tomato sauce recipe that I grew up with when I was a kid. It was a recipe that my mother who came from Italy made almost every week. She used whole tomatoes, and it only takes about 20 minutes to cook. It's super easy and cheap. And, if you buy several canned whole tomatoes, you can make a batch and freeze it for later use. It defrosts well.
Easy Turkey Chili Freezer Meal Recipe
The last recipe is a chili recipe that can be served with nachos or bread. It freezes well. Since it is ground turkey instead of chicken, it is actually more affordable because turkey is cheaper than chicken. Did you know that? I didn't either until I started to compare prices. Depending on how many people are eating it, you may even have leftovers for the next day.
I hope these recipes save you money and feed your family for many years to come. Feel free to visit our other weeknight quick recipes for more inspiration. Below are some additional posts I found online to help you stay on budget.
26 Favorite Cheap-and-Easy Meals
60 Cheap Dinner Ideas for Under $10
(Visited 173 times, 1 visits today)