Do you have a home office? A home office can be any place in your home. It can be a part of your living room or basement. It may even be in your office. For these spaces that are not designated entirely as an office space, you need to be a little more creative by using some home office organizing essentials. By incorporating these five home office organizing essentials, you will be well on your way of keeping your home paperwork in order and your life more organized.
Here are 5 home office organizing essentials everyone needs to help them save money, save time and save their sanity.
1st home office organizing essential: A place for your "in-bin" and "out-bin".
There are a variety of types of in-bins you can use.  The vertical ones stand up on your desk space which takes up less space if you have a small desk. The horizontal bins can hold a lot more paper in each bin and are stackable. There are bins that can hang on the wall.  Make sure you decide on a bin that works for you and your space.
2nd home office organizing essential: A place for your supplies.
Even if you don't have a small business, having one place for all your supplies will help you see what you are missing at a glance and will save you money and time in the long run. Here is how I organized my small items in my office supply area. 
3rd home office organizing essential: A place for your current papers.
Where do you keep the papers you are working on right now?  Are they spread around your desk or do they have a place? Asking this question will help you get a better picture of where the papers should go. I have an upright file bin for papers that are current but don't need to be on my desk.  It's on top of a freestanding drawer system I have near my treadmill desk.  Here a post on how I customized it to match my office. Or a filing cabinet that has a multipurpose, like the ottoman below from Amazon.
4th home office organizing essential: A place for to be paid and paid bills.
First, we will tackle, "to be paid" bills.  They can be stored in a binder, a folder, basically anywhere you feel you will remember them. Check out the What To Keep in Your Billing Station post for help on what needs to be in this area to speed up the billpaying process.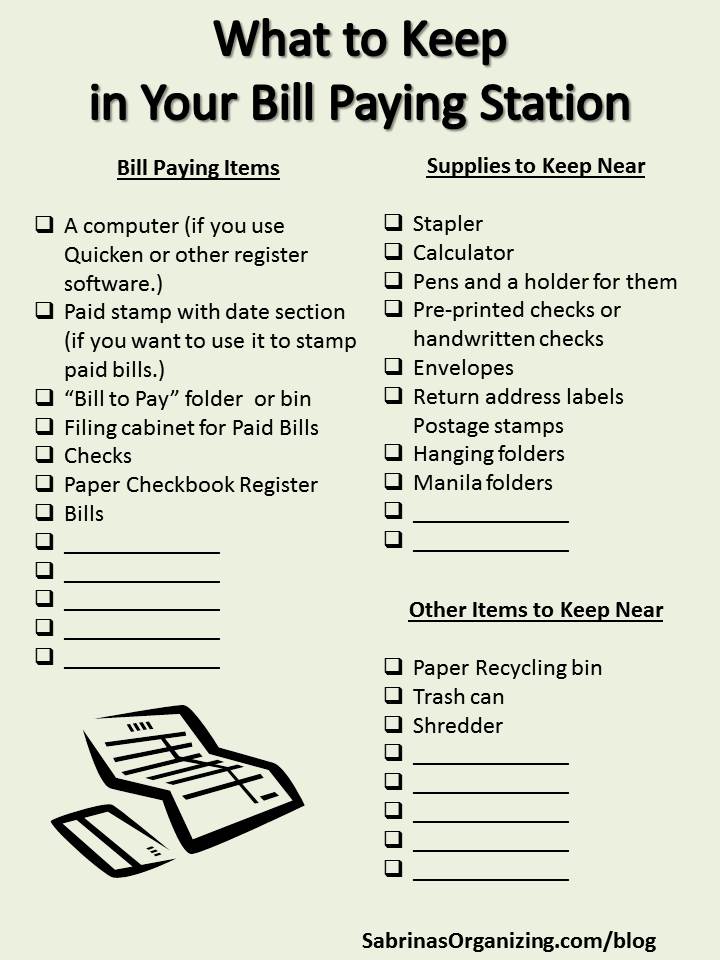 After you are done paying your bills, it's time to find a home for the paid bills and other long-term files that you need to keep.  This could be a filing cabinet or a plastic bin.  It doesn't matter as long as, you know where everything goes and you can retrieve it when you need it. Here is a post about how to organize your long term files.  Now that you have all these papers together, you will make another separate place for the important documents that we all have. Important documents are Here's a post about that: Important Documents to Keep.  I included a printable for you on this as well.
5th home office organizing essential: A place for your computer.
Wherever your laptop is, is your home office.  Using to top of a table with a well-organized area for supplies nearby works nicely.  If you want to be more mobile, a laptop table on wheels can work too as long as you have a place to put your supplies and papers. The product images below are from Amazon.
Tip: The key to getting into the habit of keeping them in the same place makes a map of where things are in your office.
Well, that is it.  That wasn't too bad, right? Remember even if you don't have a home office, your home office is where all your stuff is stored so get creative and find a place in your home to make it your home office.
Now it's your turn. Do you have a home office?  Did you create a space for your home office?  How did you do it?  Please leave a comment below.  I would love to hear about it.
Please note these are affiliate links through Amazon, and at no additional cost to you, I will earn affiliate fees if you decide to make a purchase.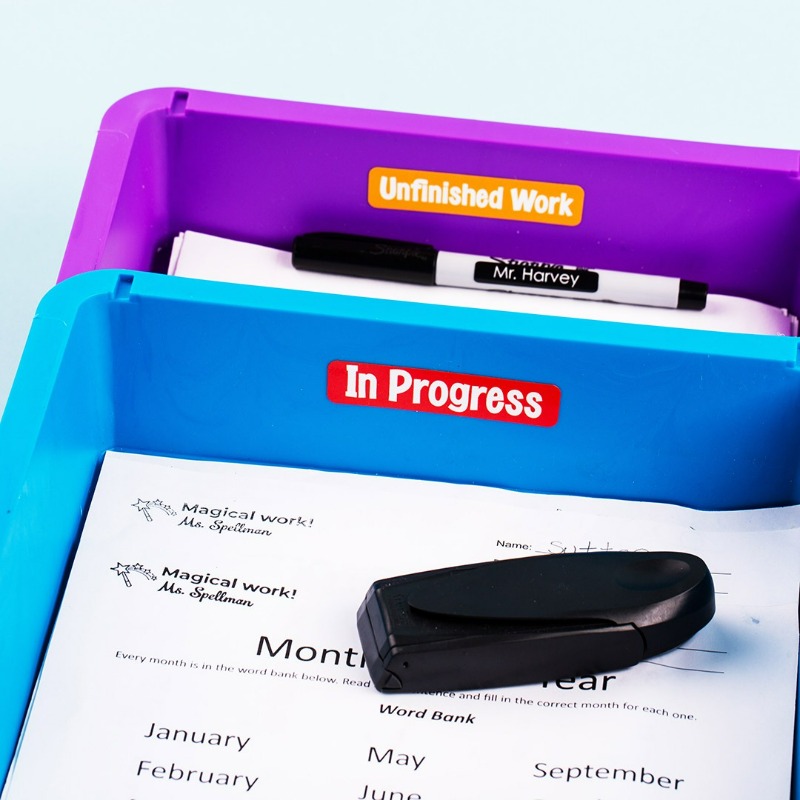 (Visited 1,181 times, 1 visits today)