There are many benefits of having a leisurely morning instead of a crazy one. Some benefits include lowering your stress level, feeling more in control of your day, instilling healthy habits, and boosting your energy before you even leave the house. Easing into our day is much better than jumping out of bed rushing around to get ready to go when we wake up. This post talks about setting up morning routines for you and your family. Follow along and make your mornings easy.
Everyone needs a routine in the morning. Those tasks you do to make your day start off more relaxed and less stressed. Though, setting up morning routines for you and your kids can be difficult especially if you have never done it before.
"When you arise in the morning, think of a precious privilege to be alive; to breathe, think, enjoy, and love." ~ Marcus Aurelius #quote
Click To Tweet
Start with your morning goals.
When we are running around, there is bound to be something we forget. So, take a moment the night before and use this checklist to help you make sure you list everything everyone needs to do during the morning. Divide the routines up by person. If you wish to, have your partner and kids get involved. It can be a family project.
Ask yourself these questions when making your morning routine:
If you need help determining your morning routine, ask yourself these questions.
What do you want the kids to do in the morning? Are there chores that you want them to do? Check out our list of duties for different age groups.
Are there things you want to get done in the morning? List them.
What do you want to get completed to start your day off on the right foot? Check out our post about morning rituals for ideas.
At the end of the day, what would you regret not doing? Some things may be forgotten before leaving in the morning. What can you do the night before to ensure you haven't forgotten them.
Are there things in my kitchen that can be placed in a better spot to get things done quickly? Check out our Organizing a Kitchen for Easy Mornings post for suggestions.
Get the kids involved.
You can start having your kids do some morning routines as early as five years old. At this age, they are used to going to school and a structured schedule, so it will make it easy for them to pick up new routines at home. Children at this age want their independence from mom and dad, so why not give it to them. Some kids with ADHD may need additional assistance; I found this post from ADDitude that may help.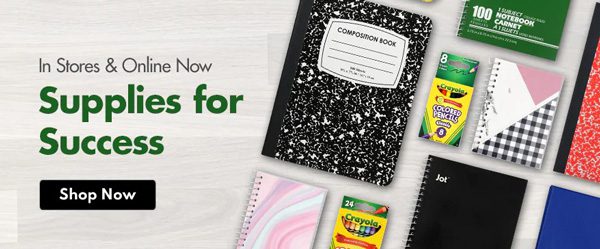 How to assign morning routines to your children?
When you first assign the tasks to the children, give the tasks to them in an easy-to-follow order. Stay away from multitasking. At this age, keeping them focused on one task at a time is best. If you give them a bathroom task like brushing their teeth, then the next step would be to have them get dressed in the outfit they picked out the night before. That way, they will not get toothpaste on their outfit. Thinking about these steps will make for an easy transition for your child and you.
***AD*** The best academic planner for students! Order Out of Chaos Academic planner helps track time and tasks! Buy 1 or more today!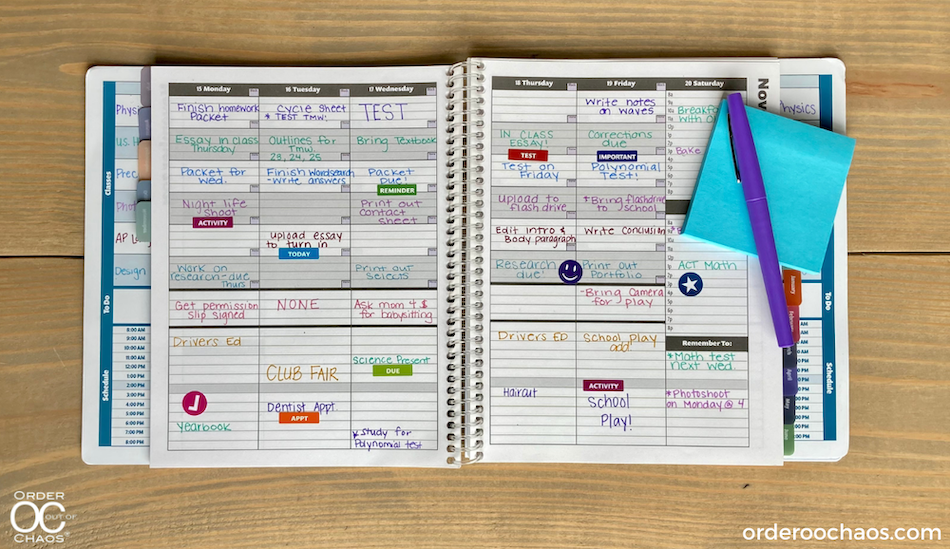 Make a morning routine sign for kids.
If your child forgets routines to do in the morning, you can hang up a sign like this in the bathroom and the bedroom to help them remember.
If your child isn't interested in getting involved in the morning routine, you can make a game out of it. Offer rewards if they complete certain tasks by a specific time. For example, If they set out their outfit the night before, you can allow them to spend a little more time in bed. If they pack their lunch the night before, they can watch a short video before leaving.
For Younger Than Five Year Old Kids
If you want to get younger than five kids involved and do not read yet, add drawings with the words on the checklist. You can add a picture of a toothbrush to symbolize brushing teeth. Or use an image of an outfit for getting dressed.
Other tips when making your morning routines
Below are some other tips to help you make your morning routine effective.
Laminate the morning routine checklist to prevent it from getting wet when they walk around with the list. They can even use a dry erase marker to check off the tasks on the list when they finished a task.
When you determine their routine, keep in mind you may need to adjust for maximum effectiveness.
If you need to give your family and you more direction until a new habit is formed, carry around the checklist. You can even make one that shows your tasks to the left and their tasks to the right. This way, you will see what they need to complete and what you need to get done without missing anything.
It may take a month to get a new morning routine in order, so be patient in the process. Rest assured, a more relaxing morning routine is worth it for you and your family. I hope this helps you get motivated to create your family's morning routine.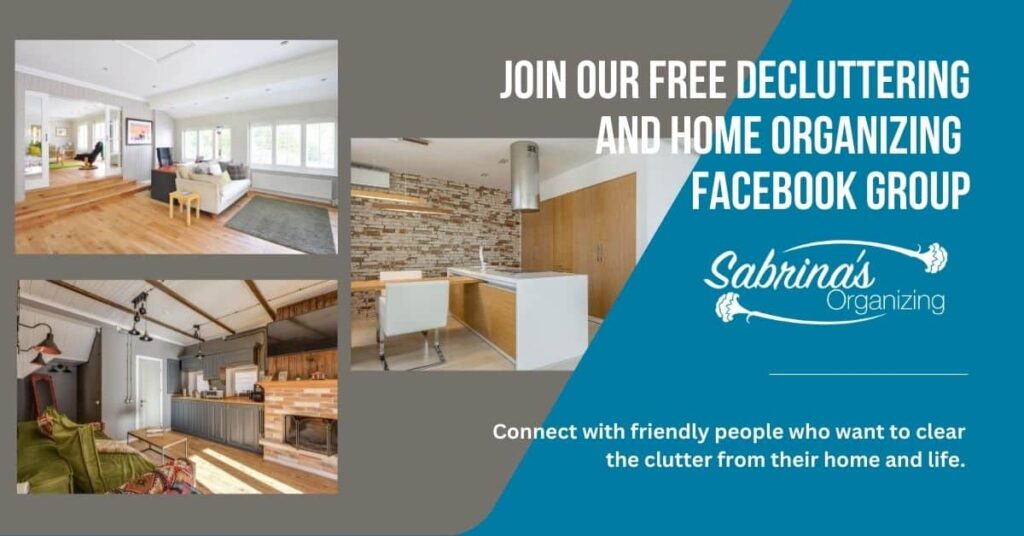 Please return and leave a comment below on how it is going to make your morning routine. Did you have a chance to implement it? How did that go? How did your kids do with the process? I would love to hear from you.
Please note these are affiliate links through Amazon and at no additional cost to you, I will earn an affiliate commission if you click through and decide to make a purchase.
(Visited 607 times, 1 visits today)