Over the years, I have written a lot about organizing kids rooms.  Recently, I worked with a client, and we were organizing a boy's room.  The room was quite a mess, and there wasn't a place for many of the things the boy played with. Boys room are a lot easier than girls rooms, but they still need to have a place for everything. So, below are some of the ideas we used for this boy's room. Remember, you don't have to spend a long time to organize a bedroom. This organizing session only took us two hours. And if you have help, it may take you even less time.
Bedroom Transformation for a Boy
Here are the before boys room photos:
As you can see, the toy area was a mess.   He had a birthday party, and the kids pulled out EVERYTHING.  The boy was so overwhelmed that he didn't know where to start. So, we have begun from one side of the room and worked our way around to the other side.  It keeps us focused doing it this way. The trick is to make sure the child cleans up right away (within a day of the party).
"Organize a messy room by starting at the door & working around the room sorting as you go."
~Sabrina Quairoli
**AD from Cricut Maker**
We first started by sorting the toys into the common groupings. Some gatherings we used were Lego, Duplo, Trains, Trucks, Electronic games, and books. Then, we determined what bins she had that we could use for the NEW toys that were given to her son for his birthday. We also repurposed containers from other areas. And, replaced the smaller bins with larger ones.
We sorted the Legos into two of these bins but didn't sort by color since her son didn't care about that now. Though I told her that the organization for the Legos may change when he gets older.  We placed the games and "rainy day projects"  in bins on the shelf in the closet so her younger son wouldn't get to them. There was a stuffed animal bin too.
You can't see it here; he had a large closet, so we created an area for the toys to be stored in the closet. By using this space, it minimized the distractions at bedtime and helped him keep his room neater. The bins in the closet were on the shelf and the floor. He had primarily used his drawers for clothing, so this unutilized space was perfect.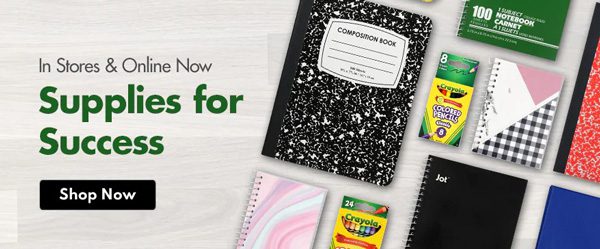 We then labeled all the bins. After just two hours, we created a clean and neat space that will help the son get to sleep quicker and minimize him being overwhelmed when coming into his room. The mom was happy, and so was her son.
***AD*** The best academic planner for students! Order Out of Chaos Academic planner helps track time and tasks! Buy 1 or more today!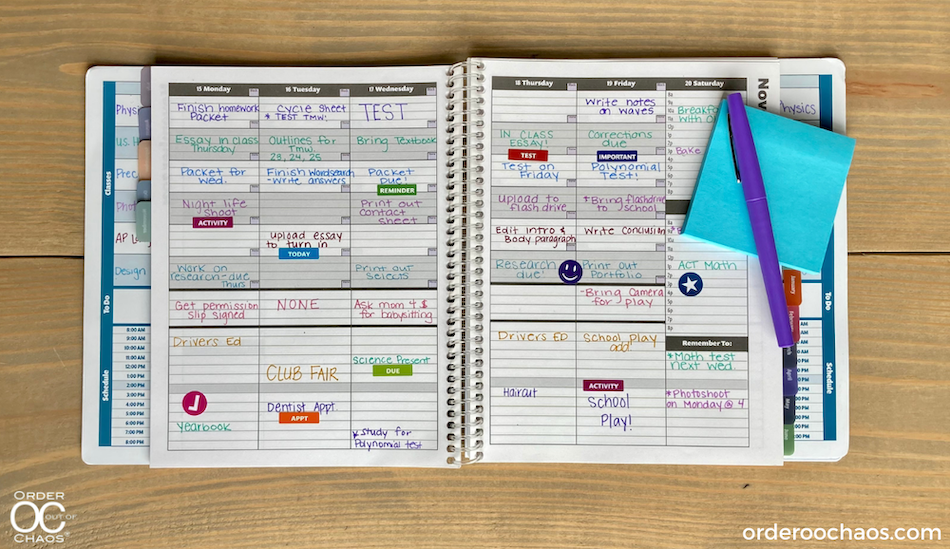 Here are the after boy's room pictures:
Wow!  Right?  Clear floors!  Woo hoo! We were so amazed at how much we got done in just two hours. We got rid of 5 bags filled with trash and items to donate. This boy is typical of many kids. They have lots of toys but nowhere near as much as girls, so the project didn't take long to do. I hope this helps you get inspired to organize your son's room.
This type of bin works great for a boys room. It has a place for books as well as toys. (affiliate) Click on the image and buy from Amazon.
Need more information on organizing a kid's room? Since I wrote many posts about youth room organization, I decided to add the posts here.  Feel free to click through to the posts that apply to your situation. 
Creating Zones in an Organized Child Playroom
Kids Craft Room Organization
How to make a Fabulous Playroom
10 Toy Organizer Ideas
Explaining Needing and Wanting to Kids
5 Games to Help Kids Understand How to Organize
Organized My Kids Closets
Six Steps to Organize Kids Closets
**AD from Cricut Maker**
Feel free and share this post with others. Let's continue the conversation. What is your favorite boy's room organization tip? Please leave a comment below.
(Visited 2,100 times, 12 visits today)