The new year should spark a renewing of our lives, a completion of the end of something and the wonderful beginning of a new and prosperous year. If you feel as I do that we are here to each day learn about ourselves, our behaviors, and others, you will enjoy this week's post.
This week I want to share 8 inspiring quotes for this wonderful new year. The quotes I selected are all about making yourself a priority this year. And, whatever goal you have for this year, these quotes will give you the motivation to concur any struggle.
"I will not let anyone walk through my mind with their dirty feet."  ~ Mahatma Gandhi
The thoughts of others are just their thoughts. We are not here to change their ideas or perceptions, we are here to understand and not allow those thoughts to penetrate what we hold true for ourselves. 
"Better to write for yourself and have no public, than to write for the public and have no self."~ Cyril Connolly
If you are a writer, you will understand this statement more than others. When we write we want to express and help awaken others to a different point of view. And, maybe even motivate them for change, if we are lucky. But, speaking words that are not true to ourselves will not do anyone any good. 
"The soul is stronger than its surroundings." ~William James
The soul is our essence, it is who we are and therefore, we must vigilantly protect it from anyone who chooses to attack us.  
"Know yourself." ~Greek Proverb
While this is so simple, it is quite profound.  Learning to know oneself will only help you deal with the world from a place of security and knowing.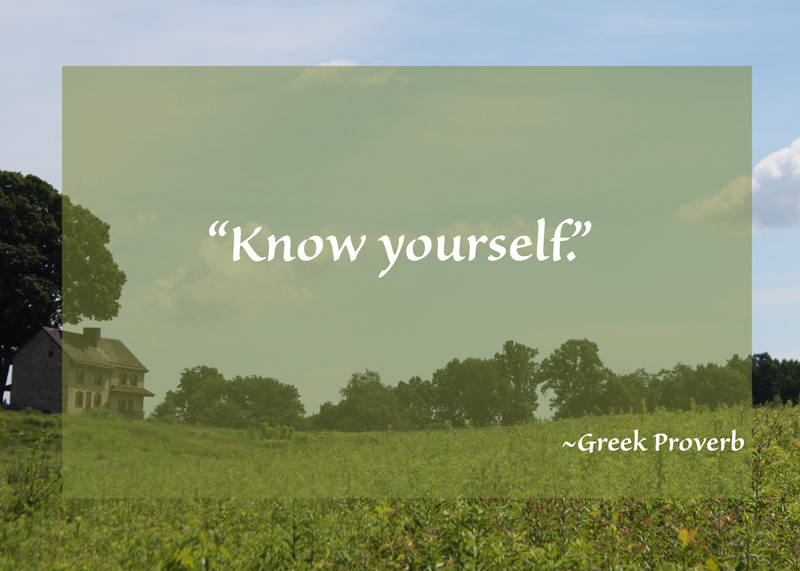 "I believe every human has a finite number of heartbeats. I don't intend to waste any of mine." ~Neil Armstrong
Wasting your life and not living it will only create regret and frustration. 
"Optimism is true moral courage." ~Ernest Shackleton 
Optimism is a favorite word of mine. I am not a person who looks at life through rose-colored glasses. I look at life with the understanding that there are positive changes that can be made to improve and enhance a person's life. 
"To create more positive results in your life, replace 'if only' with 'next time'." ~ Unknown
This quote is very practical. The phrase 'if only', creates feelings of regret while 'next time' creates feelings of possibilities and change opportunities. 
"Life isn't about finding yourself. Life is about creating yourself."  ~ George Bernard Shaw
You are not here to find yourself within anyone else, you are here to create a better you in this life. 
Well, there you have it. This week's post is all about making a better you this year. If you are looking for some additional posts to help you take care of you, feel free to visit our most viewed ones below.
20 ways to take care of yourself in 20 minutes
10 affirmation quotes to change your year for the better
Taking care of yourself challenge
Another 20 ways to take care of yourself in 20 minutes
Please note these are affiliate links through Amazon and at no additional cost to you, I will earn affiliate fees if you decide to make a purchase.
(Visited 907 times, 1 visits today)