Fifteen-minute organizing projects are a great way to break up the tasks into smaller, manageable DIY projects that can fit into any part of your day. We have shared several of these 15-minute organizing tasks over the years. The closet organizing process with all their areas can also be broken down. Follow along and see how you can organize your closet by doing these 15 minute closet organizing tasks.
Jump to:
How can I fit organizing my closet into my week?
Since a closet has several different sections, doing each of the different sections in 15-minute increments will allow you to do a little each day to get your space organized in just a few weeks.
I was able to split this closet organizing project into eleven 15 minute DIY projects. Read on to see how I did this.
Where to start when doing quick organizing projects in my closet?
Let's start with the floor.
Spend 15 minutes clearing out the floor and finding homes for the items left there. Hang items that were just thrown there. Then, fold items that need to be placed on shelves.
Now, let's put away those clean clothes from the hamper.
It only takes 15 minutes to put away clean clothes from one full hamper.
Walk around the closet and pull out clothes you do not wear.
These items are the ones that probably have dust on the sleeves. Those pants that have a dust line on the folded part are probably OK to get rid of also. Sweaters hung for a long time and had bumps on the shoulders because the hanger had damaged the material is another type of item you can purge.
Now let's go through the shoes and get rid of ones not worn.
If you are a shoe lover, this may be tricky. Look for the items that are flattened because they are under other shoes. How about shoes that were stuffed behind other shoes? Do you have shoes that were loved once but have seen better days? All these items can be given away or trashed. Check out Soles4Souls website to donate your unwanted shoes.
It's time to visit your costume jewelry.
Flip through necklaces, bracelets, and earrings to eliminate dated ones. Those pieces that have missing gems or have broken can be removed too. Are there necklaces you inherited but didn't think you would wear because they are either too dressy or casual? Those items can go. Now that you have them all together, visit this post on places to donate jewelry you do not want. There are lots of things you can do with these unwanted items.
Now it is time to purge and clear out the top shelves in your closet.
Every closet has top shelves. Those shelves you visit a few times each year most likely hold items like out-of-season clothing or bags for traveling, among other things. It's time to take the items down, dust the shelves off, and only return the items you want to keep.
Let's move on to the belts, ties, and scarves!
Flip through them and see which ones aren't in style any longer. Are there ones that were very loved and need replacing? Are there items that are fraying? All these items need to be removed and either trashed or donated.
Look at the other non-clothing items that were left in the closet.
Now, it's time to go through the items that are not supposed to be in this closet. They are not used at all, and they have been sitting there for years, maybe decades. These items may be behind other pieces of clothing so dig deep into the corners of the closet.
Now let's look in the drawers and visit the socks and undergarments.
Sort the socks and undergarments. Purge unused pairs, items that are never worn, or things that have lost their elasticity. All these items will give you more space in any drawer. If this takes up much time, you can separate the socks from the undergarment to make two 15-minute closet organizing tasks.
Revisit tops in your closet
Now it is time to get detailed with your purging. We talked about doing a quick review of any dusty clothing earlier. Now it is time to visit the tops, including sweaters, shirts, sweatshirts, blouses, vests, and jackets, basically anything you would use as a top. If you have tons of these items, splitting them into 15-minute tasks each works nicely as well, even though it will take you longer to finish the closet.
Look through the clothing bottoms in your closet
Now it is time to visit the bottoms you wear. From pants to skirts, examine each one and decide what you want to keep and get rid of. You can even try them on if you have a little extra time. It does take longer if you try them on.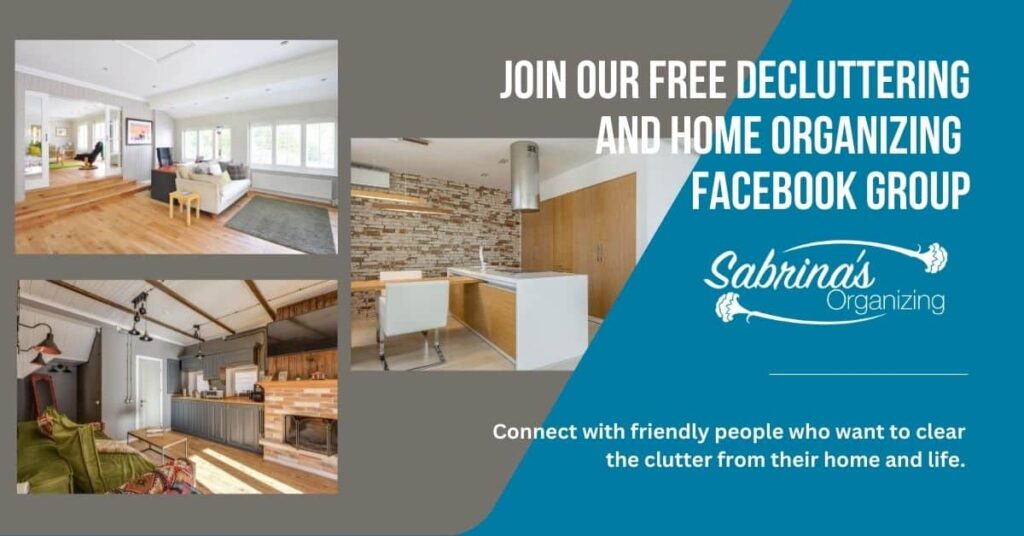 By taking 15-minutes each day and doing one of these tasks to organize your closet, you will be finished with the closet within eleven days! Are you ready to try these 15-minute closet organizing tasks?
When you are ready to organize your closet, would you try this way or just organize the entire closet all in one day? Please leave a comment below. I would love to hear from you.
Below are some of our other 15-minute organizing tasks posts, feel free to check them out here.
TWELVE 15 MINUTE KITCHEN PROJECTS THAT WILL KEEP THE SPACE ORGANIZED ALWAYS
***AD*** from Released Repurpose Reorganize: My List Simplified journal is a wonderful organizing tool for planning a move or a renovation. Use it to corral all the to-dos.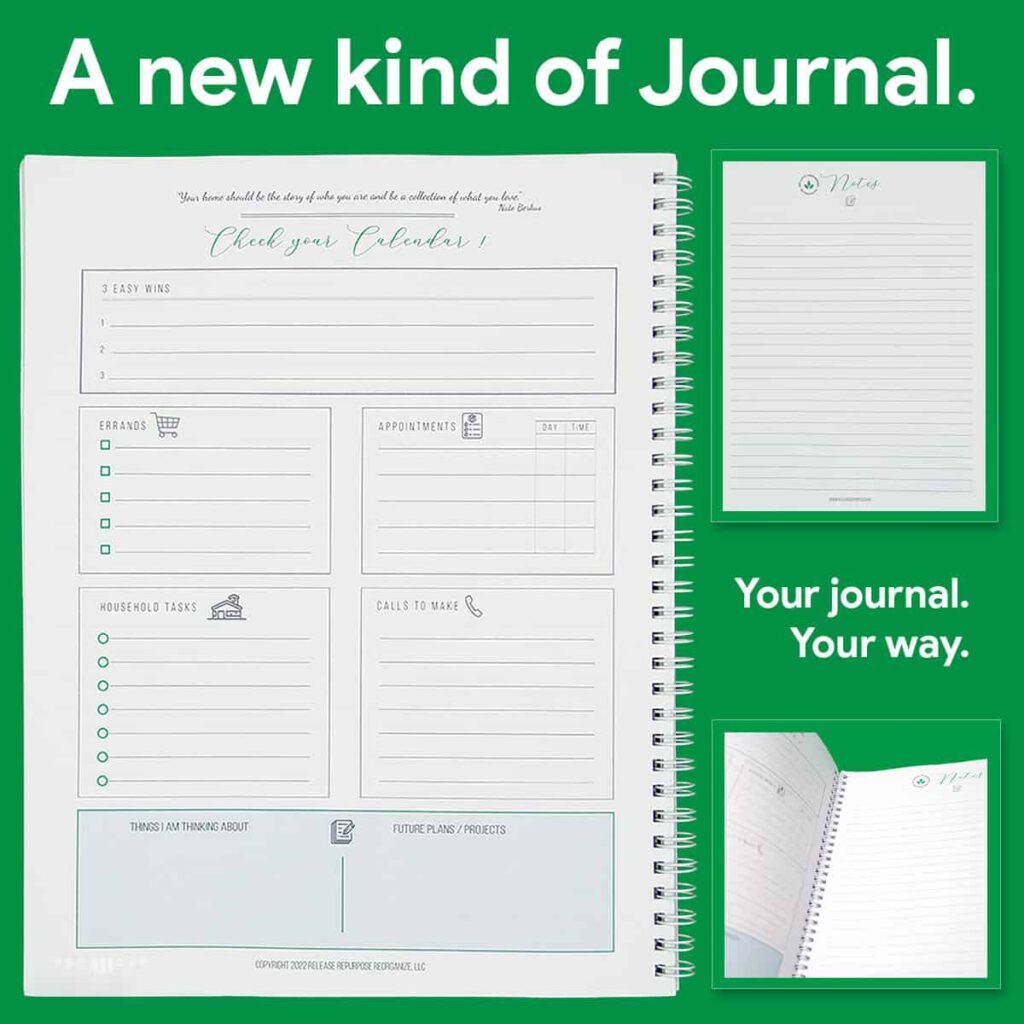 31 DAYS 15 MINUTE ORGANIZING LIST
15 ORGANIZING TASKS THAT TAKE 15 MINUTES EACH DAY
(Visited 469 times, 1 visits today)