Home organizing is frustrating if you don't know what products are available for different rooms in the home. And, if you see that your family members, friends, or colleagues are struggling while organizing their home, they may need your assistance to get their space working properly. This week we are focusing on a home organizing gift guide for women. This gift guide could be for our mom, sister, aunt, grandmom, or friend. I divided this post into sections concerning the most challenging areas of the home to organize.
Note: below are Amazon Associates Affiliate Links. If you choose to click through and purchase something from Amazon using these links, I will get a small referral commission at no additional cost to you. Happy Shopping!
The first area we are going to focus on is closet organizing. There are so many closets in the home and helping them organize at least one of them will help them immensely.
Closet organizing gift ideas:
Does the woman in your life have a love of clothing? Most likely, she would love to get the closet organized. Below are some items from Amazon (affiliate) to help you get inspired to help them get their space organized. If you want to visit other posts about closet organizing, click here.
The next big area she may struggle with is the kitchen. Whether it is the cabinets or the pantry, this area has so many items that it is easy for her to get overwhelmed.
Kitchen organizing gift ideas:
If the women in your life love to cook, sharing in that love is a great way to show you care. Some suggestions on purchases could be a junk drawer organizer for women who get overwhelmed with the messiest drawer in the house. Need to add space in the cabinet, getting an expandable stackable shelf will maximize the use of the area when their shelves are permanently affixed in the cabinet. Do they love speeding up their cooking time in the kitchen? There are tools that can do that too. If you want more inspiration, visit our posts about Kitchen organizing tips.
**AD**
If your loved one has kids or just using her kitchen as an office, she will most likely need help to organize the command area.
Command station gift ideas:
If she wants a more organized command center area, a useful chalkboard will help. You can add chalkboard Contact Paper to the back of a door for a simple place to write her lists. Visit our post: HOW TO MAKE DIY CHALKBOARD PANTRY DOORS for step by step instructions on how to make them for the pantry cabinet. Or, you can find one that has imprints on it like the one below. Tip: If you purchase one for a gift, try to match the item with her kitchen cabinets or furniture, so it blends more seamlessly.
The last area she may struggle with is the bathroom. It is an area they visit every morning and evening and maybe a few times during the day. So, helping them organized the space will give them peace of mind and reduce their stress while they are taking care of themselves.
**AD**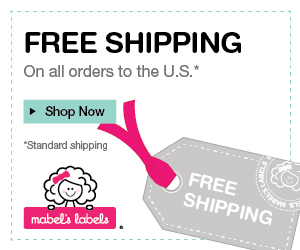 Bathroom organizing gift ideas:
There are so many places to store stuff in her bathroom. Giving bathroom organizing products will show her how much you care for her each and every day. Behind doors, behind cabinet doors, inside linen closets, vanities, and drawers are just some of the places you can help her maximize her space. Stuff you can organize in the bathroom are makeup, nail supplies, hair supplies, bathroom essentials, and other bathroom supplies that will help get the bathroom in order.
When shopping for women, remember they probably have a lot of small items to organize, so if possible, you can ask her what she struggles with to keep organized so she can give you some direction.  I hope this home organizing gift guide for women helps you get inspired to help loved ones get organized with a gift that can truly improve their lives.
Feel free to visit these other organizing gift idea posts I found online.
The Ultimate Organizing Gift Guide
20 Great Gifts for the Neat Freak in Your Life
50 Gifts to Give Your Organized Friend This Holiday Season — Starting at Just $6
(Visited 239 times, 1 visits today)