Do you have a messy garage? Does it need order and functionality? This garage organizing challenge is for you! We have done this recently, and I found that many areas in our small garage needed redesigning and reorganizing. While the systems worked, it was set in place many years ago when the children were small, and now the garage has become a place for my husband and my sports equipment. So, as you do this organizing challenge, rest assured that I also did these steps.
Jump to:
Your Garage Organizing Challenge
Your assignment, if you choose to accept it, is to clear out the clutter and mess in your garage while streamlining the workspaces. I know the garage is not fun. You can set a goal to motivate you, like parking at least one car in your garage. This way, you get a reward after the project is done. Come on; you can do it. I know you can.
Should I ask others for help when doing this garage organizing challenge?
It is probably a good idea to get help when organizing the garage. There are lots of heavy items that you may need to move around. Pick those people who will be using the area with you. If you want the area to stay organized, allowing them to add their two cents is a good idea. The more people know your new system, the likelihood that it will stay organized.
In my garage organizing, I found that since my husband uses the garage more than I do, getting ideas on where things should be stored was very helpful.
How long will it take me to organize the garage?
It could take you an entire weekend or more, depending on how much you need to declutter and reorganize and how many people you have to help you.
Areas of the Garage:
Let's first assign areas in your garage. Examine how your garage is laid out. Some garages are wide enough to store things on all three sides. Other garages only have one area for storage. Some garages have high ceilings where you can store things, while others have narrow garages where you have to store items strategically. Keeping these areas in mind when organizing your things will allow maximum usage.
In my situation, my garage is a one-car narrow garage. The sides only allow for about 18 inches when the car is inside the garage, so keeping the storage on the wall as narrow as possible was necessary. We only had the opportunity to use the area closest to the door going into the house for extra storage. We were able to use sides, though, for shallow things. Some items we hung on the narrow small garage sides were:
What areas should I work on first?
Think of this area like a jigsaw puzzle. You will have to move around things and replace other things to see if they will work seamlessly in the space. Since you probably have to move around things to make organizing and purging different areas easier, doing this in a particular order may be more useful, especially if you have a smaller garage.
Start your decluttering by going through cabinets and cardboard boxes, and reorganizing the things inside is key to see what room you have for new items that do not have a home. Set up a table to store the items you are keeping. Using a table will give you two levels to organize your things, the top of the table and the floor below the table.
Making a to-do list will help you see the order easily.
Try using Post-its and writing one task on each, then rearranging them to place them in order of completion. Doing it this way lets you see what areas need decluttering first before others to make the process less jumbled and frustrating.
Garage Organization Task Examples
There may be several tasks you need to do to declutter your garage. Below are examples you may need to do to declutter your garage.
Clear out the garage of any items that need to go to charity and bring them directly to the charity of your choice. Check out our Charitable Locations page if you do not know where to donate your things. It has local and national charities in it.
Get rid of hazardous materials that are no longer being used. Check out our post, where I update the hazardous waste material events in the Southeastern Pennsylvania area yearly.
Go through your children's summer play toys.
Declutter the kid's bikes and sports equipment.
Clear out and defrost your freezer and clean out the fridge.
Go through shoes/boots that may be stored in your garage.
Clear out the cobwebs on the walls.
Patch up holes in your walls and then paint the walls.
Patch up and paint the concrete floor.
Organize small things on pegboards and drawers.
Return the bikes to their home on the bike racks.
Return all sports equipment to their homes.
Sweep out the garage.
Organize and clean garden equipment and tools.
Get rid of old golf clubs.
Reducing holiday decorations to a manageable size.
Review and purge items with sentimental value.
Reorganize the hazardous items into a locked cabinet.
Reassembling the kept items last.
If you are updating your storage equipment, you must measure to figure out what fits in the available space. I will be sharing these steps in my DIY Fridays post coming soon.
Remember that the things at eye level should be the most used items. And utilizing the vertical space in a garage is key to getting things off the floor and making room for the cars.
Here are some examples of products to buy to help clear the clutter. The links below are from Amazon. If you click through and buy something on Amazon, I will receive a small referral commission at no extra cost to you.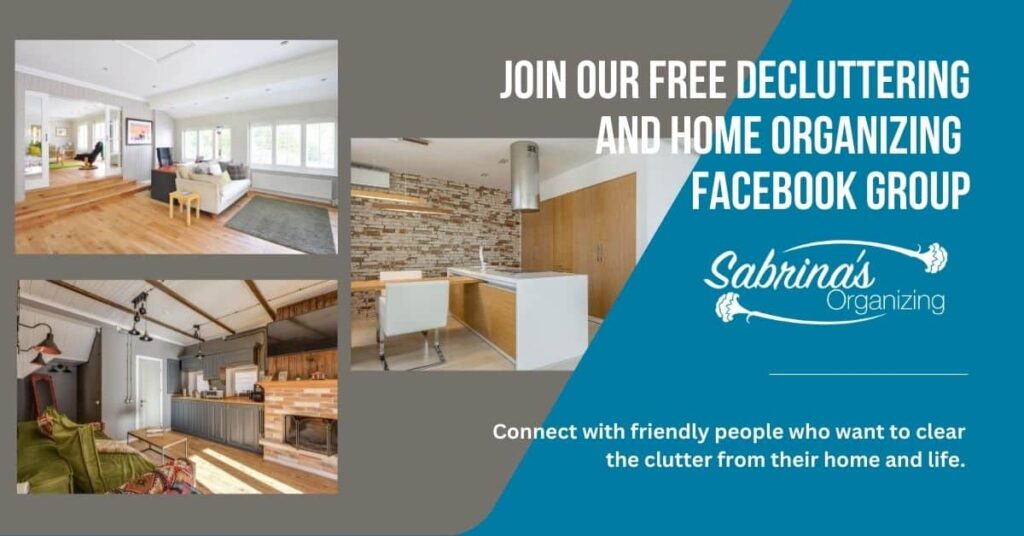 Garage organizing gives you easy access to everything in the garage resulting in a more calm home. You will know where things need to be placed and what needs a new home. It will not be a dumping ground for anything and everything. Remember to take the time and observe the available space you created. Good luck with your process.
How did the project go? Were you able to fit your car in your garage? Leave a comment below.
Below are garage organizing tips you can also visit to get more inspiration.
Please note these are affiliate links through Amazon, and at no additional cost to you, I will earn an affiliate commission if you click through and decide to make a purchase.
(Visited 360 times, 1 visits today)