****Visit our "Disclosure Policy and Cookies" for details. Affiliate links appear on this page from Google Adsense, Amazon, Order Out of Chaos, Impact affiliate members, Release, Repurpose, Reorganize, and Shareasale affiliate members.****
Easy weeknight dinner ideas must have these six things in place. One, the recipes need to have fewer simple ingredients to make the dish. Two, the ingredients must be easily defrosted or placed in the fridge to use before cooking - no 10+ hours to defrost a big chunk of meat. Three, you can prep the recipes the morning of or the night before for weeknight dinner. Four, they must be colorful and satisfying for the entire family. Five, the recipes take less than one hour to prepare from start to finish. Six, it should be healthy and made with as pure as possible food. Having all these features in place for weeknight dinner recipes will make your weekly meal planning a breeze. Today, I will share two weeks of easy weeknight dinner ideas that will tick all these areas to make your dinner planning a breeze.
I divided the recipes up by popular types from our blog. I hope you will stop by and try them all and let us know what you think. Let's begin!
Easy Weeknight Dinner Ideas for the family
Quick Chicken Recipes:
QUICK CHICKEN BREAST RECIPE WITH VEGETABLES
This recipe uses pre-cooked chicken breast and mixed baby green veggies you can find at any grocery store for a super easy dinner in just 20 minutes.
The next recipe is using Chicken Sausage.
CHICKEN SAUSAGE SPINACH AND BEANS RECIPE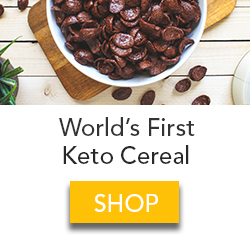 This recipe uses cooked chicken sausage you can find at any grocery store. Plus, a can of beans with frozen spinach. This is a complete meal in under 20 minutes.
Quick Beef Recipes:
ASIAN BEEF KEBABS RECIPE AND GRILLED ROMAINE
This recipe can be made ahead of time and then cooked right before dinner. If you choose not to do this, it will only take 30 minutes to prepare and cook if you want to marinate the meat.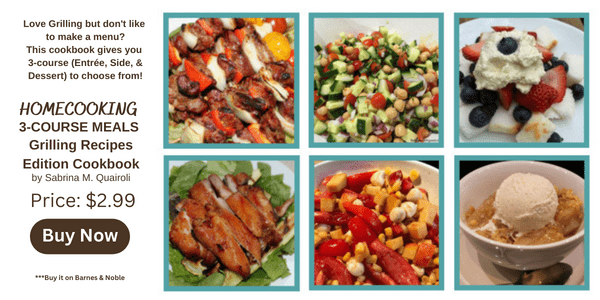 The next recipe is a Keto-friendly recipe, and it only takes 20 minutes to cook.
KETO STYLE GROUND BEEF AND MUSHROOM ONE-SKILLET RECIPE
This recipe has kale, mushrooms, and spinach in it, making it a balanced meal all by itself.
Easy and Quick Vegetarian Recipes:
If you are looking for meatless vegetarian dishes for the entire family, check out these below.
ROASTED EGGPLANT ZUCCHINI TOMATOES RECIPE
It is a sheet plan recipe and can book cooked within 45 minutes and served on a bed of cauliflower rice or regular rice. If you prep all the ingredients beforehand, it will not take as long to prepare.
The next recipe is one of my favorite recipes growing up.
**AD**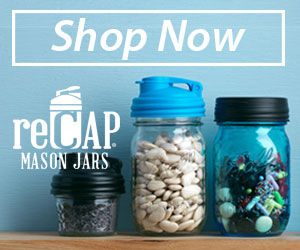 GLUTEN-FREE PASTA E FAGIOLI RECIPE
This recipe is a hardy dish and is very affordable to make. You can make this Gluten-Free or with regular pasta. It takes 25 minutes to cook.
Now on to the turkey recipes! I have a lot of turkey recipes on my blog. I feel it is more flavorful than chicken and is as versatile as chicken.
Quick Recipes Made with Turkey:
ONE-PAN TURKEY BREAST WITH BRUSSEL SPROUTS AND CARROTS RECIPE
This recipe includes baby carrots and Brussel sprouts for a complete and easy meal in just 30 minutes!
TURKEY BREAST LONDON BROIL WITH PARSLEY RUB RECIPE
This recipe is great if you can find Turkey breast London Broil cut. I served it with steamed broccoli and russet potatoes, and boy was it yummy!
Now, onto soup recipes! These soup recipes are a combination of meat, beans, and vegetables.
Easy Soup Recipes for Weeknight Dinners:
TURKEY SAUSAGE AND BLACK BEAN SOUP RECIPE
This recipe includes beans as well as vegetables. Black beans and turkey sausage go well together. It is also a freezer meal, so you can prep it and place it in the freezer until you are ready to make it. Cooking time is only 25 minutes!
TORTELLINI SPINACH AND MUSHROOM SOUP RECIPE
This recipe is for those Meatless Mondays. It has baby spinach, stewed tomatoes, and mushrooms, and it takes about 20 minutes to cook.
DELICIOUS BUTTERNUT SQUASH SOUP FOR WEEKNIGHT MEALS
This recipe is wonderful for weeknight meals. It is so flavorful and great for fall and wintertime.
Chili Recipes that you can make for weeknight dinners:
DELICIOUS ZUCCHINI WHITE CHILI RECIPE
This recipe is my go-to recipe during the week. I included zucchini to make it a well-balanced meal.
Visit our Family-friendly Chili Recipes for a Busy Week
Now onto a few pasta recipes:
Quick Pasta Recipes for Weeknight Meals:
TURKEY, BROCCOLI AND CAULIFLOWER ALFREDO WITH PENNE
This recipe is using cooked turkey breast with frozen veggies like broccoli and cauliflower. You can substitute the GF penne pasta with your own pasta. Cook time was about 20 minutes.
The next recipe includes chicken with pasta.
QUICK CHICKEN PASTA DINNER YOUR FAMILY WILL LOVE
This recipe includes chicken breast, white beans, and tomato sauce.
Well, there you have it, I hope these two weeks worth of weeknight dinner ideas will give you the strength to make homemade healthy dinner recipes every night of the week.
Now, it is your turn, what are your favorite go to weeknight dinner ideas. Please leave a comment below and share this post with others who want to cook more healthy and quick dinners.
Below are some additional weeknight dinner ideas for others that I found online. Feel free to check them out as well to make your two week's worth of healthy weeknight dinner ideas.
35 Easy Weeknight Dinners for Busy Families
60 Easy Weeknight Dinners That Make Perfect Family Meals
We've Got Your Weeknight Meal Plan for the Entire Month
(Visited 67 times, 1 visits today)