The previous post in this series was about having the downsizing talk with your parents. Now that you talked with your parents. And they have agreed that it would be a good idea to simplify their lives. What's next?  Usually, your parent has been living in their home for a while, and there are probably many areas that need clearing out unused stuff.
Jump to:
Helping Aging Parents downsize their Stuff Suggestions
First, determine what areas have not been used in a while.
The first way to help aging parents downsize their stuff is to get a plan in order. These areas can include the basement, attic, garages, closets in guest rooms, etc... Make a list of all these areas in order of the least frequently used.
Decide on a time frame.  
The second helping aging parents downsize their stuff is to determine a timeline. Work backward from the date you want to move and split your tasks into reasonable times that will work for you and your parent.  Remember that they may not be able to do more than 4 hours of work at a time.  Also, take into account their most active time of day.  It could be early afternoon or late morning. Remember, you will not be able to do it all for them; they will need to be involved in the process.
Now, it is time to begin this process.
We will need to review the rooms that may not be their stuff.  These are areas like kids' rooms that you can do without their help if they don't want to be involved. To do this, you should decide what you want to keep and get rid of. Most likely, many memorabilia items need to be removed.  Ask yourself these questions to help you decide if you want to keep these items.
Questions to ask when clearing clutter in your room at your parent's house.
When you are ready to downsize their stuff, ask them these questions for each individual item. Sometimes holding the item will force them to make a decision other times, when they hold the item may stop them from getting rid of things. So, experiment and observe what happens when they hold an object while asking the questions below.
Does this item remind me of any happy memories I want to remember?  Yes or No.
Does this item truly add value to my home? Yes or No.
Is this item useful in my home? Yes or No.
Can I think of a way to use this item right now? Yes or No.
Would getting rid of this item create undue stress for my parent or me? Yes or No.
Remember, if you or they answered NO to more than 3 of these questions, feel free to donate or recycle this item.
Visit our post called 9 Surefire Ways to Downsize Your Life Without Guilt.
After you clear out your area, now it's time to start clearing out their areas.
Pick one room they don't visit often. Basement, attic, or guest room work great.
After you both mutually pick the room, start by reviewing what the room has in it.  
Ask your parents questions about the stuff in the room. Have your parents tell you about the different items. They probably have a story about where they got it and what it means. Everyone has stories to tell, so make it easy for them by asking your parent what these items mean to them.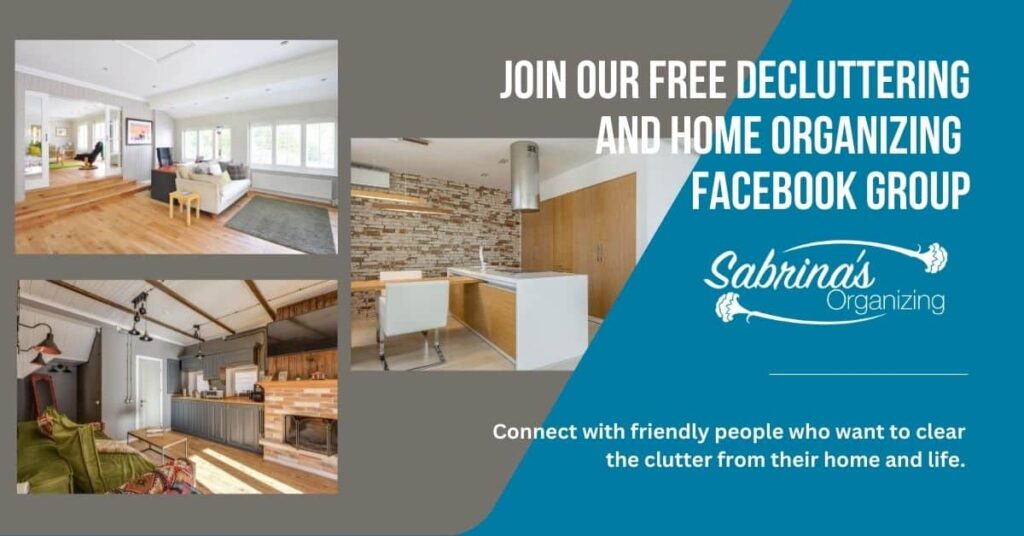 A question like this works great: "Mom / Dad, where did this item come from? It's really interesting."
Take your time and go through this area with them.  There may be heightened feelings about particular items in this space.  Take note (by writing down or marking it with a dot sticker
) of any extreme feelings - positive or negative.  Those feelings will help you later determine if they will be willing to get rid of it or if you need to keep it. Dot stickers
can be color-coordinated to the feelings of your parent. Red could be for keeping the item, and green could be for donating that item.
If they feel they are done for the day, have them take a break, and you can start sorting the items into the keep and get rid of them.
Tell them that you will do the heavy lifting and take care of the sorting of the items. They can then come back and see what you did and review the items after you are finished. This way, it will give them time to rest and not feel so overwhelmed with the actual doing. It's a good idea for you to have help in this process. Extra hands make the job easier and quicker. Spouses and grandkids are great helpers.
***AD*** from Released Repurpose Reorganize: My List Simplified journal is a wonderful organizing tool for planning a move or a renovation. Use it to corral all the to-dos.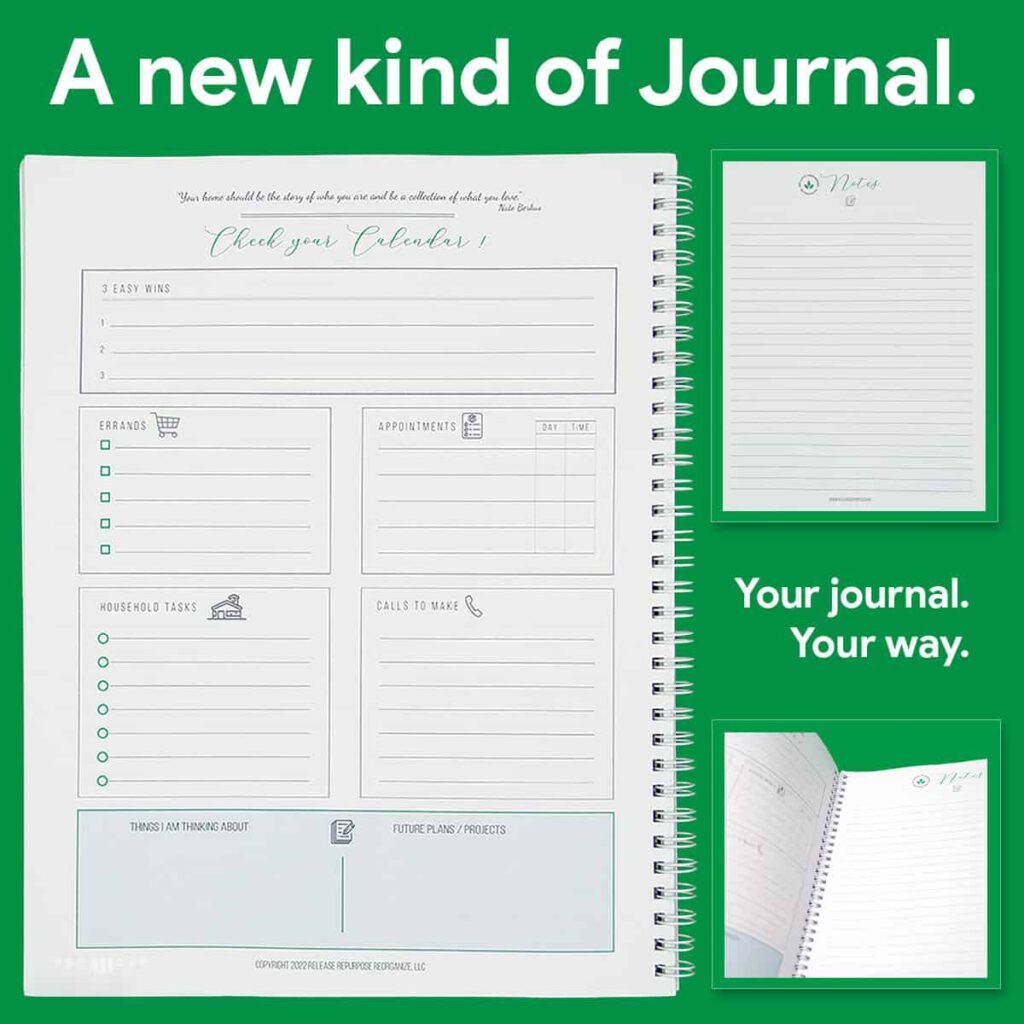 This process may take some time, depending on how much stuff your parent has.  Be patient with them in the process, and you, too, will be able to help them have a simpler life.  Please share any tips you may have learned while downsizing your parents. I would love to hear from you. 
Please note these are affiliate links through Amazon, and at no additional cost, I will earn affiliate fees if you decide to make a purchase.
The Complete Series:
Feel free to visit the rest of the posts in this series:
THE DOWNSIZING TALK WITH AGING PARENTS
TIPS TO HELP YOUR PARENTS DOWNSIZE THEIR STUFF <<THIS POST!!!!
HELPING YOUR PARENTS WITH MONEY MATTERS
TIPS TO HELP YOUR PARENTS WITH PAPER MANAGEMENT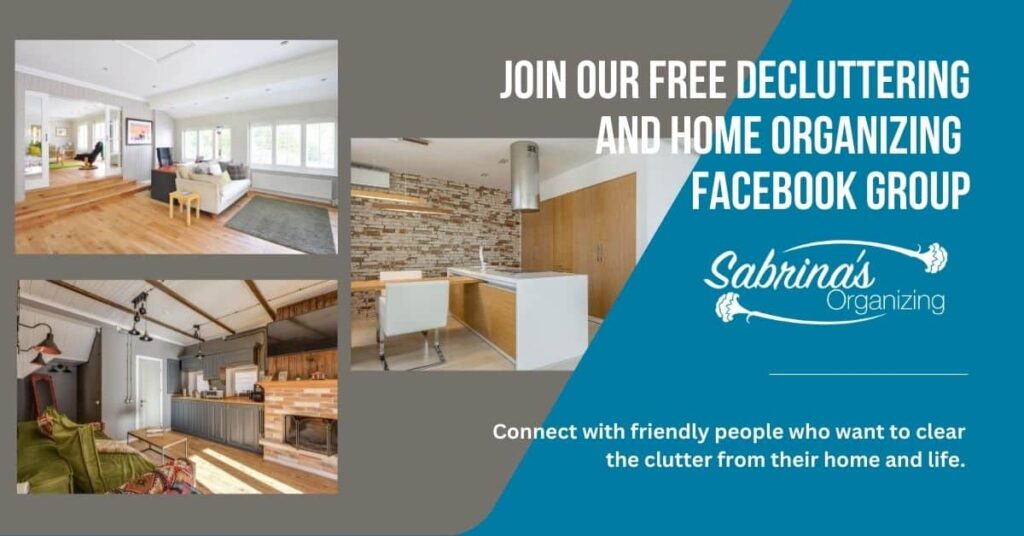 HELPING YOUR PARENTS WITH ONLINE ACCOUNTS
TIPS TO HELP YOUR PARENTS WITH LEGAL DOCUMENTS
Visit our other posts!
(Visited 1,748 times, 2 visits today)