In this time of uncertainty, it is essential to revisit tasks that may have fallen by the wayside with you and your senior citizen parents. These areas are not just for organizing your aging elderly parents (older parents). It's essential for you, too, to get these items in an order that your beneficiaries can understand and take action on while mourning.
Did you know "78 percent of millennials (ages 18-36) and 64 percent of Generation Xers (ages 37-52) do not have a will." -- that means you!
Jump to:
Create a Living Will and Last Will Testimony Documents and keep them safe
In our post, "Tips to help your parents with Legal Documents," I interviewed Peter Bort from Bort Law, and we discussed the necessary documents to protect one's estate in Pennsylvania, U.S.A. Click through to read what these documents are so you know what to ask for when contacting an attorney.
Last Will and Testament
Durable General Power of Attorney
Advance Healthcare Directive/Living Will/Medical Power of Attorney Ancillary documents include a Living Trust
Irrevocable Life Insurance Trust
Body Disposition Affidavit
Some states may have different requirements. Check your state or country for your specific situation. Remember that anyone age 18 or older should have a will in place, especially parents with small children.
After you complete these essential documents, you need to find a good place to store them. Usually, the attorney will keep the original and give you a copy of the will. Some will provide you with the original, also. Be sure these documents are stored in a secure fireproof safe and someone else, preferably a relative or executor, can access them easily.
Gather Financial Accounts and Create a Master Account List
The next area that needs to be organized is financial records and login information. In our post, "Tips to help your parents with money matters," we talk about five money areas to get together so you and your loved ones know where all the money is for the parent.
Bank names, Account numbers, name of the contact (if any), phone numbers, and account balances are just some of the crucial information needed in an emergency. For more details, visit our "How to Create a complete bank account list."
And don't forget, if you have several credit cards, they also need to be closed after your death, so giving your family access to the cards is useful. Making a binder with business card sleeves to hold the credit cards and other reward cards is helpful. Don't forget to add their frequent flyer miles cards and account numbers!
Did you know you can transfer points to beneficiaries after the owner passes? Read about it here. Each airline has different policies, so you will need to check the airlines they have to find out what they do. Visit our post called "CREATE A REWARD AND CREDIT CARD BINDER TO HELP PROTECT IDENTITY" for details on how to make this binder; below is an image that shows how to lay out this credit card and rewards information sheet.
Pull Together the Other Important Documents and store them in a safe place
Now that you have all the financial documents in order, it's time to visit the other important documents. These include automobile titles, most recent three years of tax returns, deeds to houses, insurance policies, marriage licenses, military paperwork, naturalization paperwork, birth certificates, passports, social security cards, etc... Knowing where these documents are is so important. Visit our list of "20 Personal Important Documents to Keep Safe" for a complete list.
After organizing your elderly parent's important documents, you can start on the next step, creating a digital login information sheet. Creating a login list that includes current passwords, the email address used, usernames, and passwords will allow you access if you ever need it. Here's an example of a Log-In Information Sheet. Feel free to visit our post too!
Keeping a list of their medications is also important. If you don't live with them, creating a list of meds they use and laminating it on a small card for them to carry with them will help you and others to see firsthand what they are taking in case there are issues with their health. Visit this post for more ideas.
Or, you can purchase a Family plan through a password manager application like "LastPass." This paid app can be installed on Chrome and other browsers. They also have apps for phones. You can create up to 6 accounts to share passwords and account information. The app also has sections to create secure notes, credit card information, and bank account information. You can easily share it with family members. And after the other person accepts the invite, it is added to their list. Super easy to manage.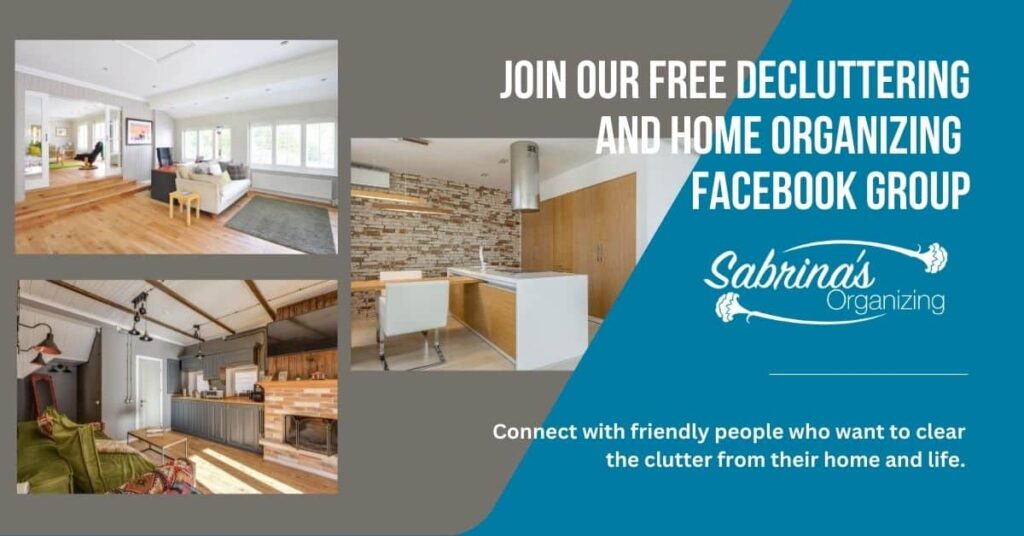 Gather Important Valuables - identify them and their location
The next area to visit is the expensive and important valuables your parents may own. These could include jewelry, artwork, and heirlooms. Talking about where these items are stored and who they want the item to go to after they pass will help everyone know who is getting what item. If you don't want the item, you can ask your other family members, and maybe they would want to do an exchange. Some people use color dots and have their kids stick these colored stickers on the back of items. Then, they would write down the item name and the person who wanted it and keep it with their will. This helps reduce the stress of what to do with the valuables after their death.
Compile their Memorabilia, Photos, and Home Movies
And, lastly, it's time to organize your elderly parents' memorabilia. These items will include objects, photos, and home movies. These are items you will most likely treasure when your parents have gone, so keeping them organized and together now will be helpful when you need them most after they have passed. We talk about some keepsake tips in the posts below.
WHAT MEMORABILIA TO KEEP TO HONOR LOVED ONES
***AD*** from Released Repurpose Reorganize: My List Simplified journal is a wonderful organizing tool for planning a move or a renovation. Use it to corral all the to-dos.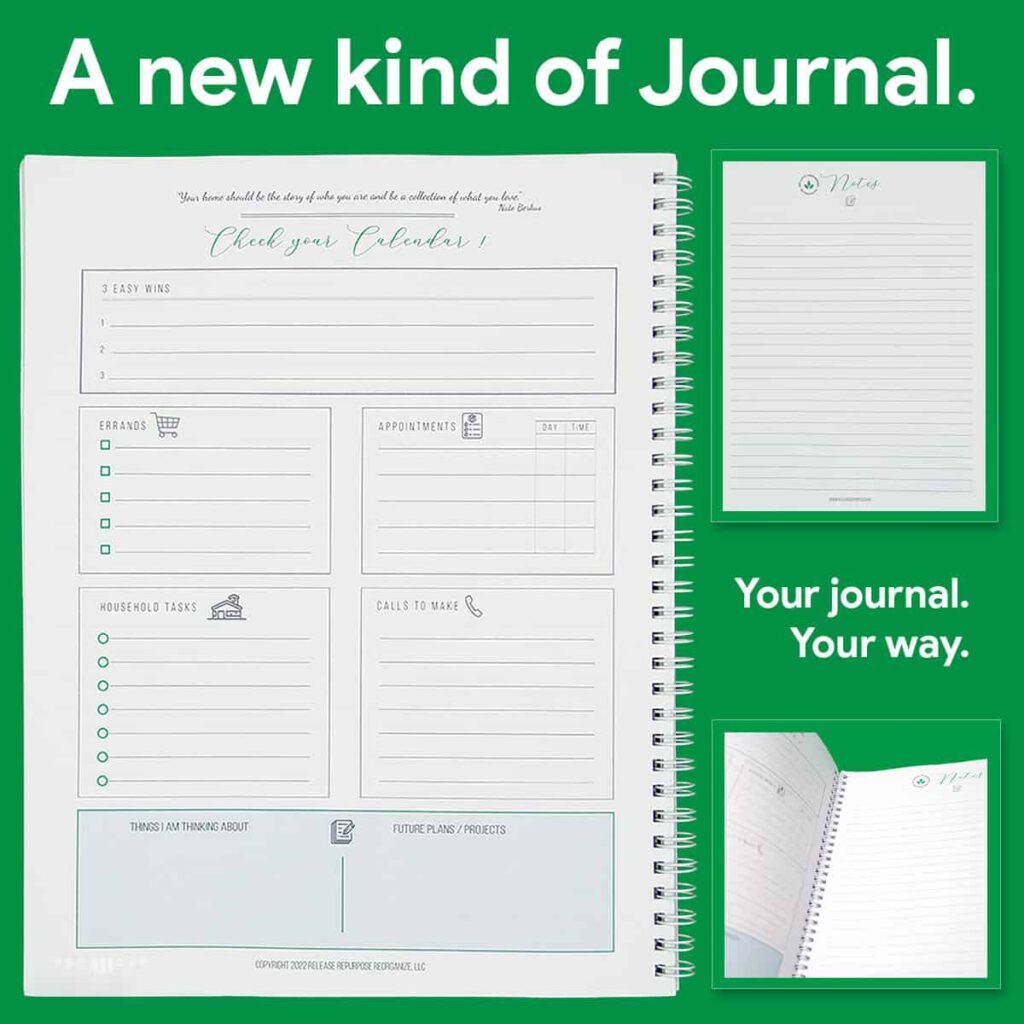 7 EASY HOME MOVIE ORGANIZING TIPS
8 AMAZING IDEAS TO HONOR YOUR MEMORABILIA
I hope this post gives you some direction on where to start organizing your elderly parents and yourself. By doing this now, if an emergency happens, you will have all the stuff you need in the order you can retrieve it with minimal stress and anxiety. It will also give you and your elderly parent peace of mind as they age.
Now, it's your turn. What else would you add to these areas to help your elderly parents get organized? Please leave a comment below. I would love to hear from you.
(Visited 718 times, 5 visits today)